true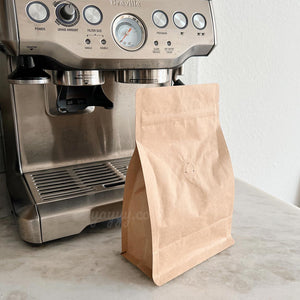 12oz Home Compostable Block Bottom Bags with zippers / 500 bags
Each case has 500 bags.

✅ Backyard friendly for composting 

✅ Plant-based materials
✅ Fully decomposes in 90 to 180 days
✅ Fully compostable, including zippers and valves
These compostable bags are non-GMO and BPA-free. They do not contain harmful chemicals or animal products of any kind. We only use food-safe color inks. Our compostable bags are suitable for sealing with most standard heat sealers.