The New Garrett's Granola Packaging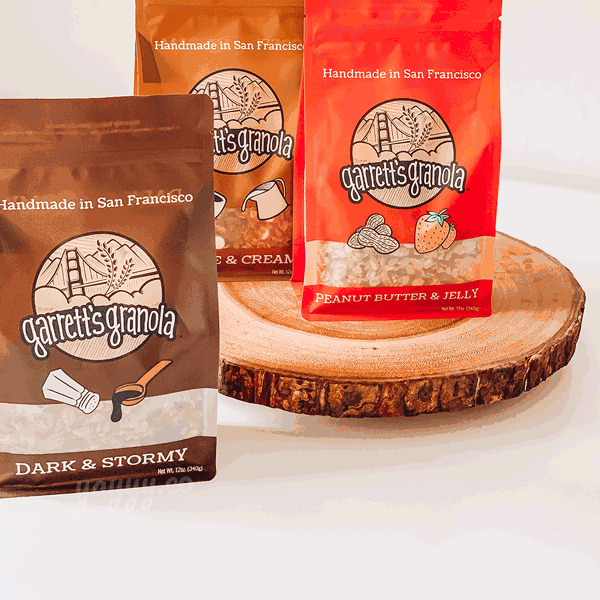 The New Garrett's Granola Packaging
Garrett's Granola is made by hand in small batches in the beautiful city of San Francisco. Garrett said to craft great granola, you must choose only the finest ingredients, and stay committed to the look, feel, and taste of your product. We believe in his vision and wanted to help him to bring that vision to life.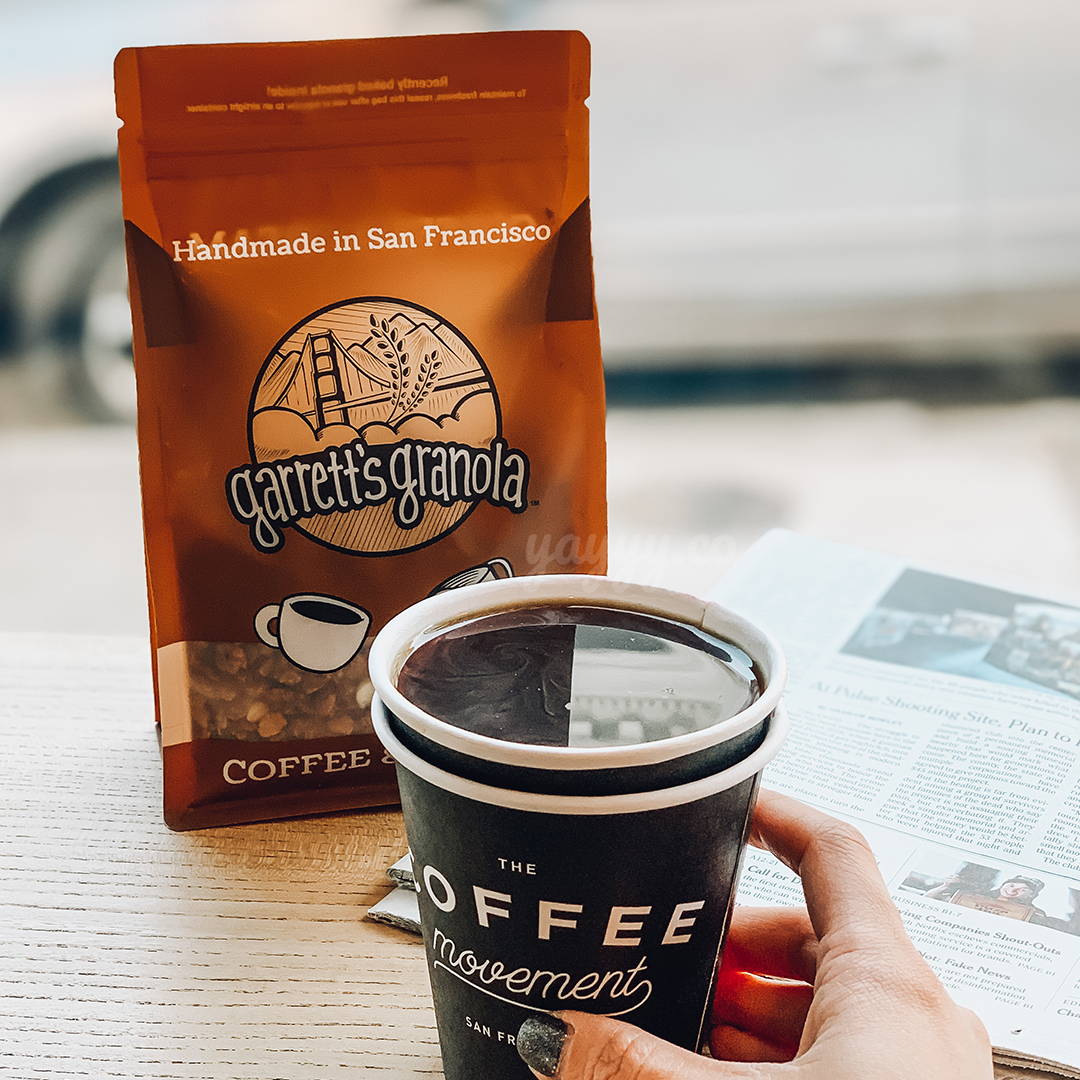 YAYYY began with a few initial concepts that would manifest into a finished product. Previous packaging for Garrett's Granola were stand-up pouches, a common for style for granola. At local markets you will find most granola products are either in a box or stand-up pouch. We recommended Garrett's give flat (block) bottom bags a try, with the goal of making their products stand out from others. It is also a more modern and functional design.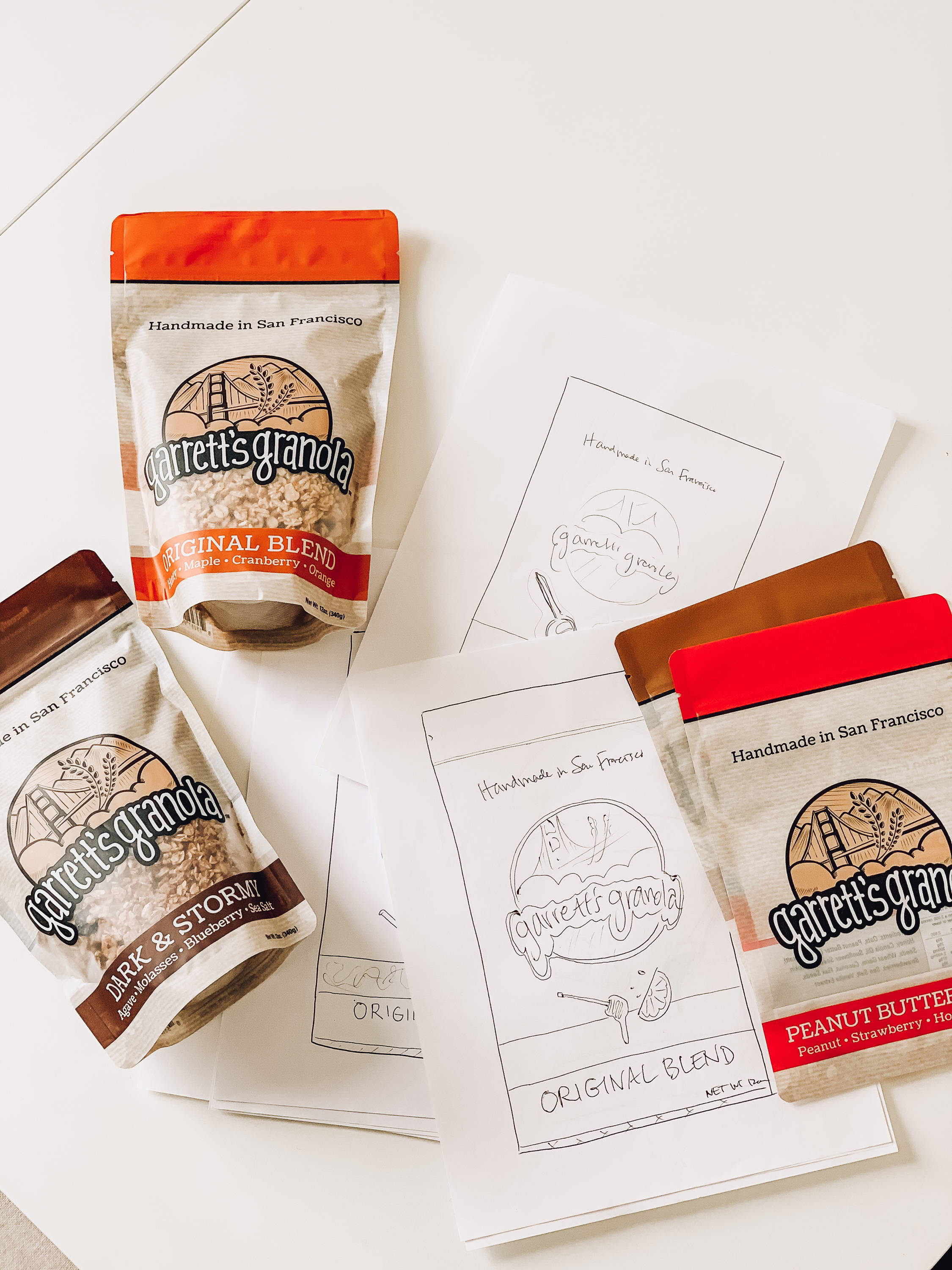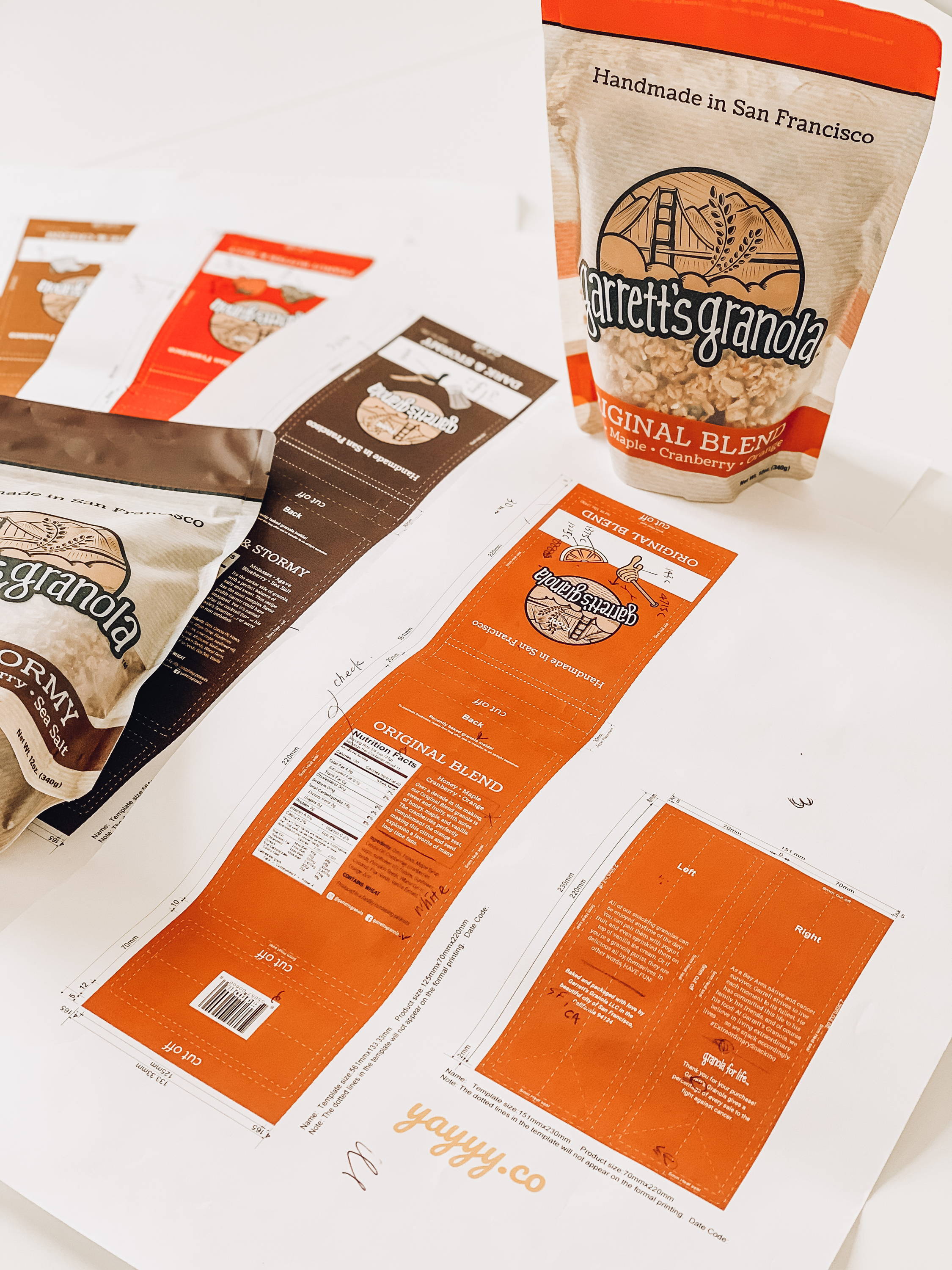 Garrett was a big part of the whole process. We worked closely on visual concepts, layouts, colors, size and textures. In the final stage, we reviewed the final print layouts carefully and picked the new Pantone colors together. With his support and trust, YAYYY delivered the new packaging. YAYYY is very proud of the results and the partnership.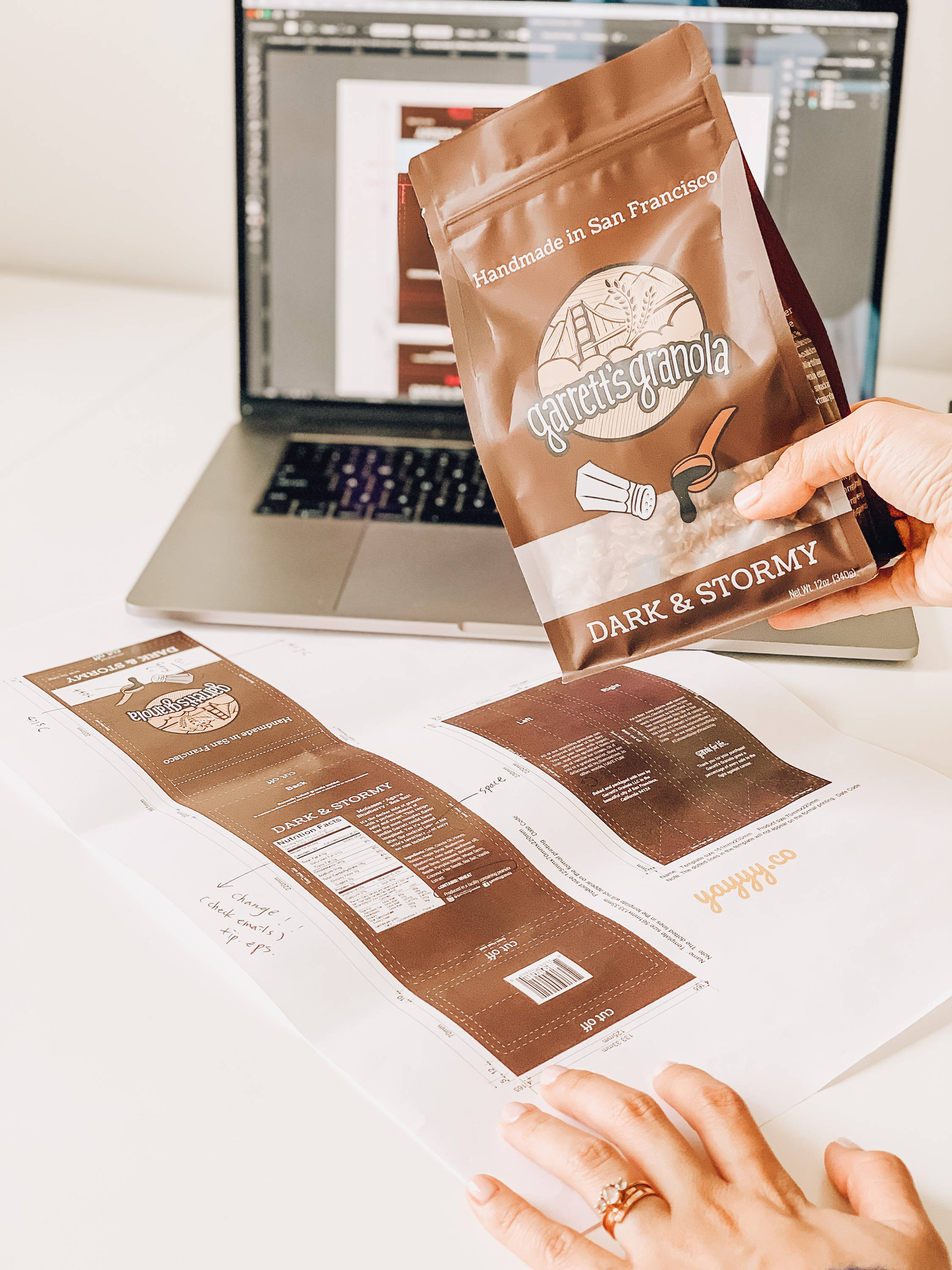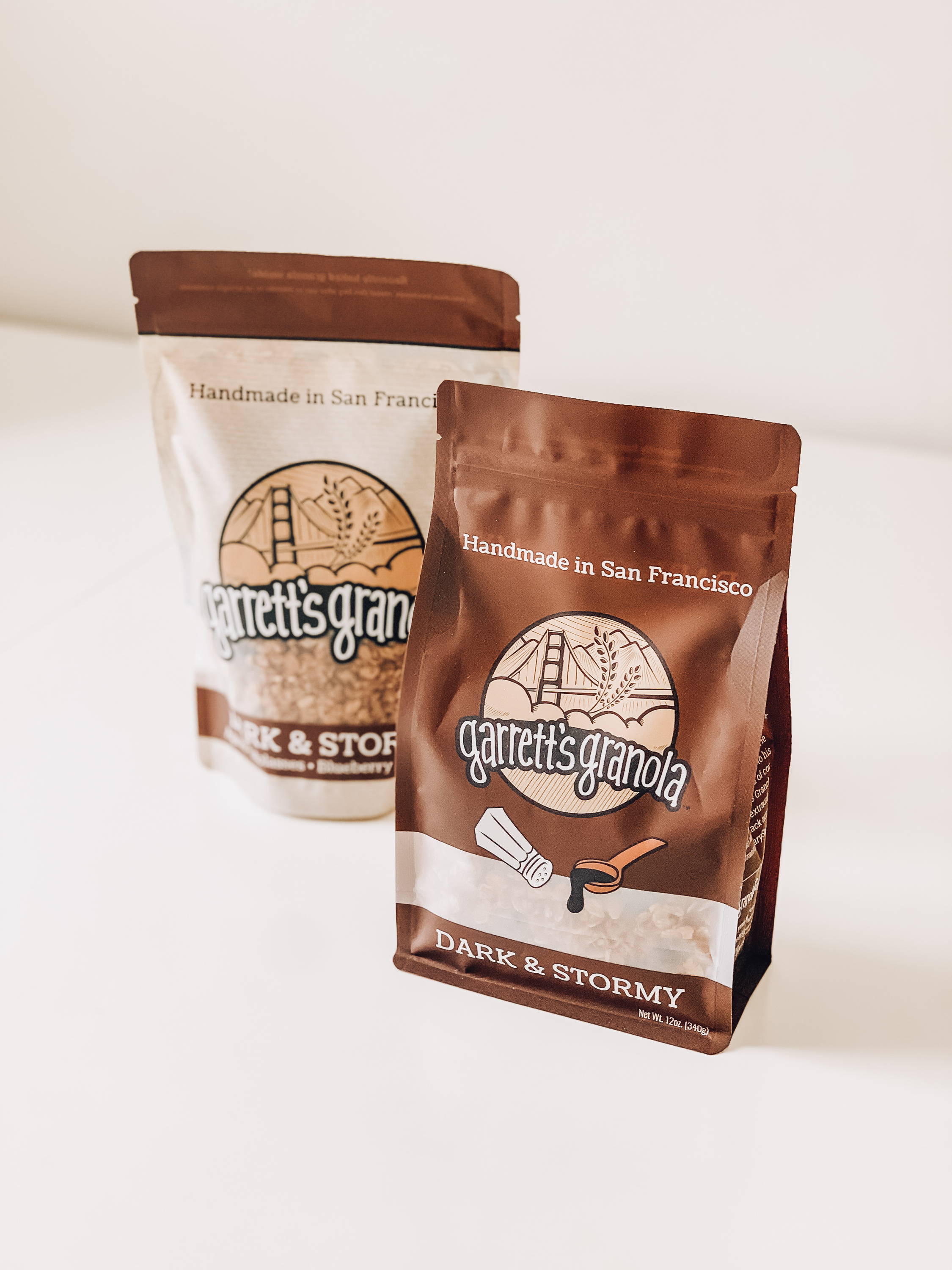 We understand change is sometimes scary, so we are here to help. Step by step. We are here to be your partner, so you can focus on other big things for your business. Please feel free to contact us if you are thinking about new changes for your product's packaging.