Chocolate Stand Up Pouches
This is the new Further Food Chocolate Collagen Packaging. After we produced their first Costco Collagen Peptides bag, they came back to us with more good news! They wanted us to help them with designing & producing their new Costco Chocolate Collagen bag. We're very honored to have worked with them and be part of their journey.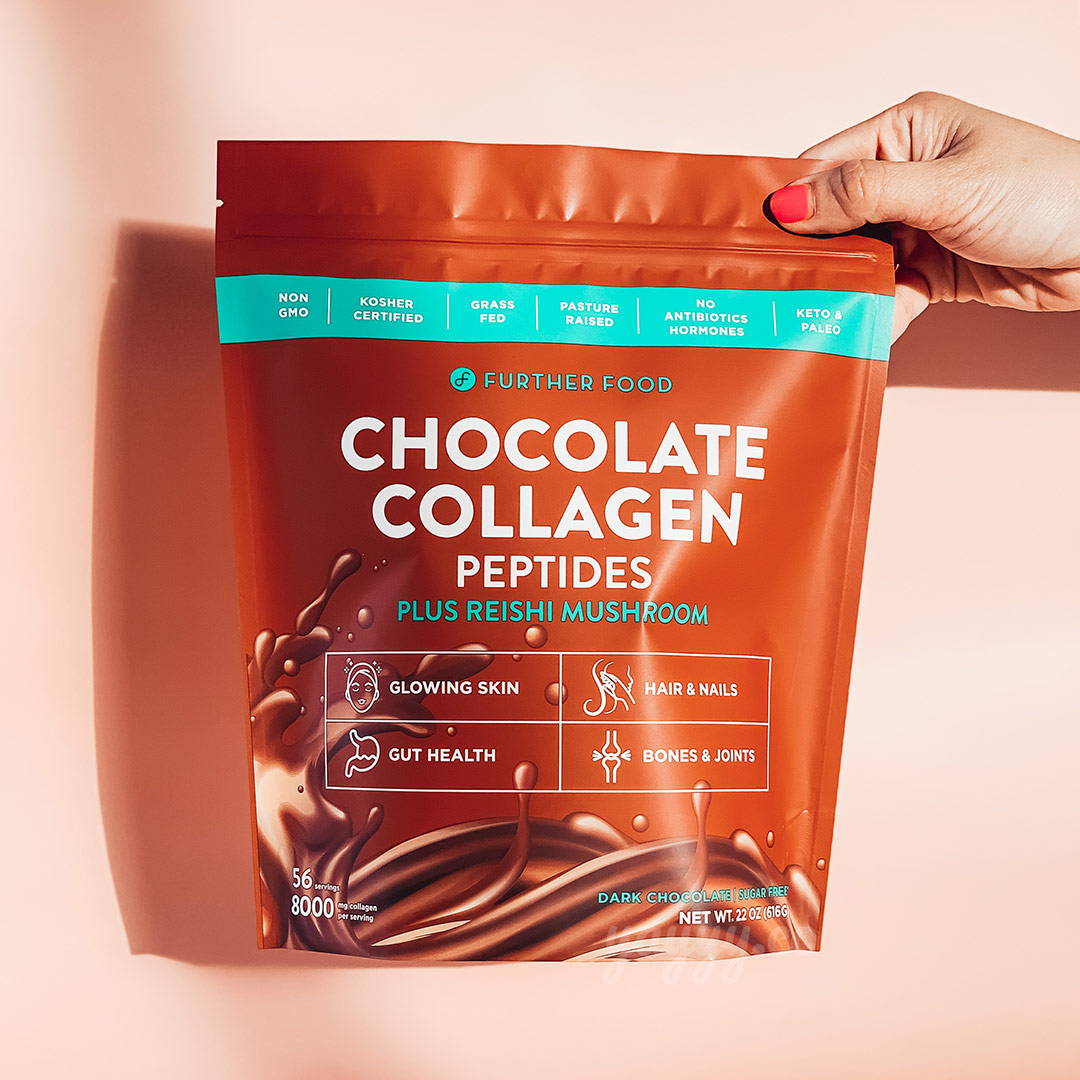 Costco customers are typically older according to Costco, and as such we had to make sure the packaging appropriately targeted the right demographic. At the same time this bag design had to be cohesive with their other packaging and overall brand color palette. We wanted to translate the look and feel of something very chocolatey immediately to their new customers. Does the bag communicate "chocolate" to you? Let us know what you think.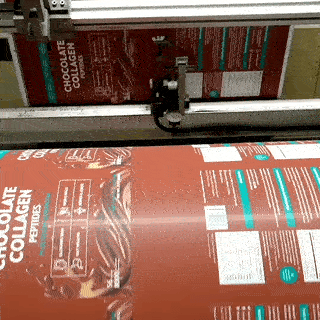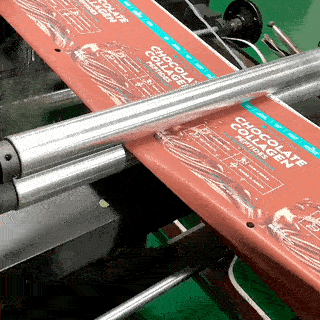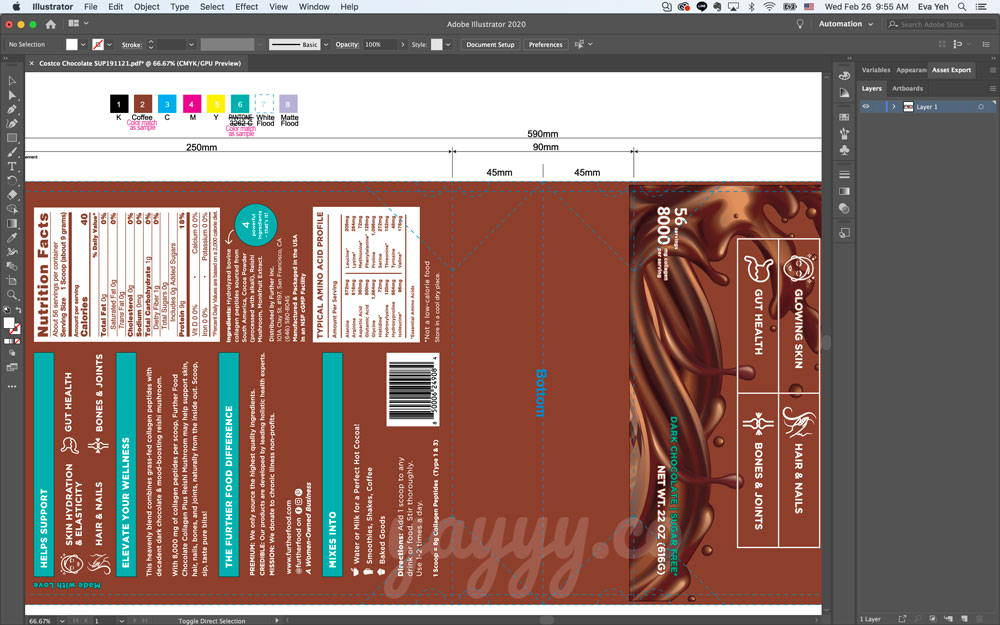 We used rotogravure printing for most of our printing. It allows us to have full control of colors and the RGB is a 98% match to the digital layout. Printed colors from different printing companies can vary widely even when the same Pantone color numbers are being used. Because of this, we always prefer checking samples to make sure the color match is perfect.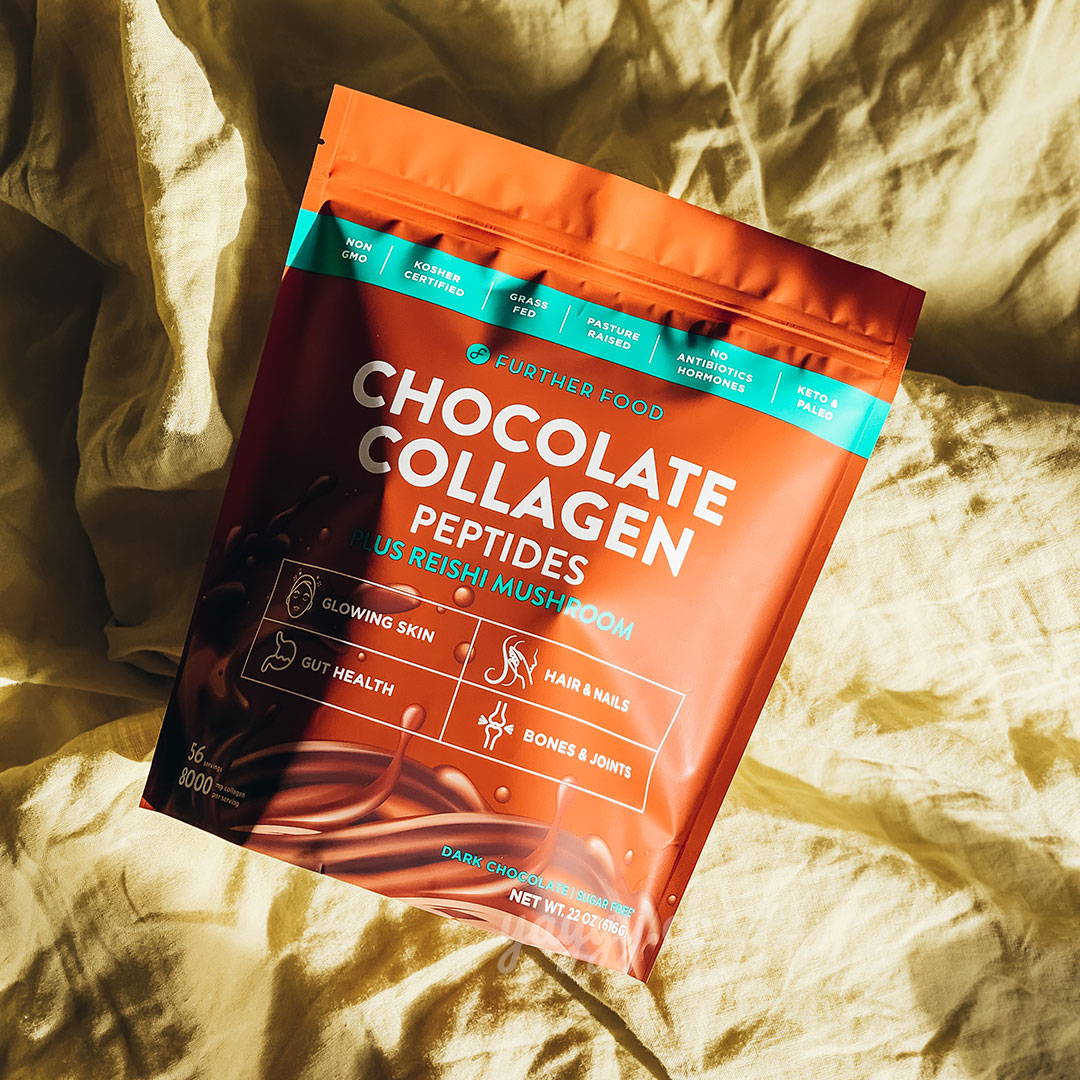 There are 3 kinds of stand up pouch: Round Bottom Gusset, K-Seal Bottom, and Plow Bottom. This chocolate bag is a K-Seal bottom gusset stand up pouch, which seals on both sides. This relieves stress from the seals on either side of the package, and provides additional volume. You can consider using this type of bag if your product exceeds a certain weight. K style is great for items like snack food, pet treats, powders and more. The biggest benefit to this type of bag is it's inherent durability due to single sheet construction. Weight is not an issue, and it happens to be quite affordable. 🙂